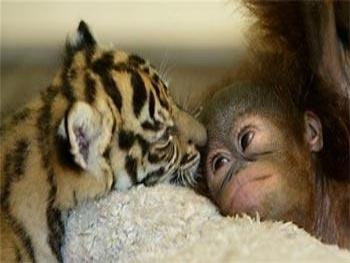 Cisarua Safari Park Bogor was built in 1980, before the safari park land is the land of tea plantations that are no longer productive, then in magic as a vehicle for family tourism and natural environmentally-oriented wild animal habitat.
In Indonesia, there are 3 safari parks, namely Taman Safari Indonesia 1 is located in the area of ​​the National Park of Mount Gede Pangrango, Cibeureum, Cisarua sub-district, Bogor - West Java. Taman Safari Indonesia 2 is located on the slopes of Mount Arjuna, Prigen, Pasuruan - East Java. And Taman Safari Indonesia Serongga District 3 in the village of Gianyar - Bali.
The Cisarua Safari Park is located 78 kilometres from the city of Jakarta or about 80 kilometres from the city of Bandung, and from the city of Bogor, it is about 20 kilometres. The atmosphere at the Taman Safari Cisarua very comfortable, in addition to our eyes presented by green scenery, moist air at the average temperature between 16-24 degrees Celsius and with a height of about 900-1800 m above sea level. This makes Cisarua Safari Park to be one of the premier tourist destination of education for children and families to get to know nature and animals closer.